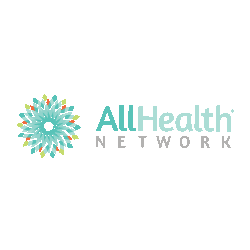 STEM Center Activities Coordinator
Englewood, CO
Job Purpose:
Responsible for, but not limited to, supporting the STEM Center for Strength in developing, staffing, planning, overseeing the implementation of trauma-informed and wellness activities, outings, and events.
This is a part-time position, 20 - 30 hours each week. The hourly rate is $20 an hour.
Goals and Objectives:
Increase STEM Center for Strengths visibility, exposure and impact through various trauma-informed programming
Enhance the STEM Centers effectiveness by providing timely and advanced activities and resources to support STEM Center for Strength and their community
As an extension of the STEM Center for Strengths Leadership Team, support and represent the agency in a professional manner
Provide excellent customer service to both internal/external clients, team members and community members
Provide timely and clear communication to internal and external clients to ensure accurate scheduling and high level of customer service
Complete accurate and timely documentation related to the leadership and customer needs
Duties and Responsibilities:
Report documentation and data collections for programming and grant requirements in a timely manner to Administrator and/or Administrative Assistant
Organize relevant activities through to support the needs of the Centers served population to increase STEM Centers visibility and impact
Execute administrative tasks for the role and team members, including but not limited to scheduling meetings, managing routine correspondence, generating reports and presentations, compiling other documents
Provide support through research, data analysis and project management
Work in collaboration with appropriate team leads to create and execute appropriate events, programming, and events for STEM Center for Strength
Maintain confidence and protect operations by keeping client/team information confidential
Collaborate cooperatively with other team members to ensure accuracy of projects, priorities of work assignments, and distribution of workflow
Complete all required paperwork accurately, legibly, and within established timelines
Complete special projects as requested
Follow all STEM Center for Strength policies and procedures
Perform other duties as required within the scope of the position and the experience, education, and ability of the employee
Key Technical Skills and Knowledge:
Associates degree required. Bachelors degree preferred.
Minimum of 1 year of experience in developing and executing programs. Healthcare or nonprofit experience preferred.
Excellent computer skills including advanced proficiency in MS Office (Excel, Word, PowerPoint, Lync, Visio), Social Media platforms, and set-up of audio-visual and teleconference equipment. Exceptional organizational skills required.
Ability to work in a fast-paced environment with competing priorities, and to proactively anticipate client needs.
Strong verbal and written communication skills required, along with excellent customer service.
Ability to work independently with a high degree of accuracy and minimal supervision.
Involves some travel between locations for meetings/events and for work-related errands; use of personal vehicle is required (travel reimbursement).
80962280