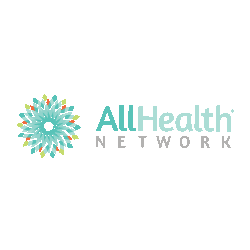 Spanish Speaking Behavioral Health Clinician | Recovery Cooperative Outpatient
Littleton, CO
Program Description: Clients that complete an assessment indicating a need for Intensive Outpatient Services are welcomed into the IOP program. Trauma, substance use and mental illness are addressed in IOP through a variety of evidence based treatment modalities. IOP consists of a minimum of nine hours per week of educational and skill building groups. In addition to group we offer case management, individual, couples and family therapy. Clinicians work collaboratively with medical providers to provide holistic care addressing the areas identified by the client to work toward their vision of a happy and hopeful life. Services are available at Sycamore and Castle Rock.
Hours: 10 hours a week, flexible scheduling
Job Purpose:
Provide behavioral health consultation, biopsychosocial assessment, counseling, and evidence-based interventions to individuals, groups and/or their families utilizing strength-based wellness and recovery models of service delivery.

Goals and Objectives:
Meet productivity standards for the job role.
Positively contribute to the financial health of the organization by ensuring delivery of billable services.
Provide therapeutic interventions and documentation to meet regulatory standards and/or contractual requirements.
Actively participate in and contribute to a team-based model to ensure integration of services and coordination of care to promote improved client outcomes.
Promote positive culture of collaboration within AllHealth Network.

Duties and Responsibilities:
Provide comprehensive assessment, evaluation, crisis intervention and psychotherapy to individuals, families, and groups of clients with mental health and behavioral health needs
Administer standardized screening tools to identify clients with behavioral health and/or substance abuse problems
Assist clients with symptom reduction (e.g. insomnia, anxiety, depression, and post-trauma symptoms, stress management, emotional dysregulation)
Use evidence-based models for treatment, including but not limited to CBT, solution-focused therapy, behavioral activation, harm reduction, motivational interviewing and health psychology
Provide an integrated care approach to assessment and intervention for clients having difficulty managing their health due to physical health conditions/chronic disease, psychological, behavioral, cognitive, and/or social factors
Work closely and collaboratively within a team to provide support and coordination in addressing social issues and basic needs that are barriers to effective treatment and the clients ability to thrive
Provide linkage to case management services and/or community-based resources as needed
Develop a comprehensive, individualized treatment plan and goals for the client; updating and modifying as needs change
Maintain accurate and timely clinical documentation in EHR according to established protocols
Participate in interdisciplinary team meetings to review client caseload, treatment, concerns, and recommendations
Positively contribute to the financial health of the organization by ensuring delivery of billable services and utilizing, monitoring, and collecting data for decision making and program improvements
Maintain positive, ethical, and professional working relationships with community, government agencies, and other professionals
Participate and contribute to team meetings, clinical supervision, and other meetings, as needed, to ensure cohesive department operations
Enhance professional growth and development through participation in specialized training
Complete all required documentation accurately, legibly and within established timelines
Follow all AllHealth Network policies and procedures
Complete all required trainings as listed in Relias Learning within required timelines
Perform other duties as required within the scope of the position and the experience, education and ability of the employee

Key Technical Skills and Knowledge:
Education: Masters degree in Social Work, Counseling, Psychology or related field.
Experience: Minimum of 2 years experience working in a clinical setting in the behavioral health field.
Demonstrate a high level of skill in assessment, evaluation and therapeutic engagement of diverse clients; use of evidence-based counseling models and techniques that match presenting problems; good diagnostic skills and treatment/care planning; and the ability to work with clinical documentation and electronic health records (EHR).
Knowledge of DSM V and working principles of recovery and trauma-informed care in treatment planning and in direct care. Experience working with individuals and families who experience various mental, behavioral, and substance abuse conditions.
Ability to operate PC-based software programs including proficiency in Word, Excel and other computer based systems.
Possess advanced written and oral communication, decision making and problem solving skills, and efficient time management. Excellent interpersonal skills, the ability to work independently and as part of a team; collaborating with other internal and external teams.
Must possess own transportation, have a good driving record, a valid drivers license, and proof of insurance.
Salary: Base $25 - $27, 10% bilingual differential
The base salary range represents the low and high end of the AllHealth Network salary range for this position. Actual salaries will vary and may be above or below the range based on various factors including but not limited to experience, education, training, merit, and the ability to embody the AllHealth Network mission and values. The range listed is just one component of AllHealth Networks total compensation package for employees. Other rewards may include short-term and long-term incentives as well as a generous benefits package detailed below.
Benefits & Perks for Employees Working 30 hours or more:
First, you would be joining on of Denvers Top Places to Work! We are honored to receive this amazing designation and we know it is recognition from our engaged staff who believe they are taken care of, listened to, and believe they are part of something bigger. Our facility is approved by the Colorado Health Service Corps (CHSC), and we offer our employees the opportunity to participate in our Loan Repayment Program. Additionally, we provide a comprehensive compensation and benefits package which includes:
Positive, collaborative team culture
Competitive compensation structure
Medical Insurance, Dental Insurance, Basic Life and AD&D Insurance, Short- and Long-Term Disability Insurance, Flexible Spending Accounts
Retirement Savings 401k, company match up to 50% of the first 6% contributed
Excellent Paid Time Off & Paid Holidays Off
Additional Benefits
AllHealth Network is an equal opportunity employer committed to a diverse and inclusive workforce. Applicants will receive consideration for employment without regard to race, color, religion, sex (including pregnancy), age, sexual orientation, national origin, marital status, parental status, ancestry, disability, gender identity, veteran status, genetic information, other distinguishing characteristics of diversity and inclusion, or any other protected status.
80963753