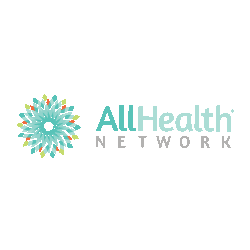 Registered Nurse | Inpatient | Crisis Stabilization Unit
Littleton, CO
We are seeking a part-time (24 hours per week) Registered Nurse to work every Sunday & Wednesday from 7PM to 7:30AM.
Hourly Rate: $30 - $35 an hour $3 overnight shift diff
$1,000 Sign On Bonus
Program Overview:
The Crisis Stabilization Unit (CSU) is a 15 bed secured psychiatric facility which serves adults over age 18 who are experiencing a mental health crisis. The majority of clientele in the CSU are on a voluntary status however, the CSU may also accommodate non-voluntary clients who are able to contract for safety while on the unit. There is a five day maximum stay at the CSU. Services include psychiatric medication management, daily group activities, one on one therapeutic intervention, and care navigation. Evidence-based treatment follows principles of Illness, Management and Recovery. Clients may receive services regardless of their payer.
Job Purpose:
Provide person-centered nursing care that supports the delivery of exceptional behavioral and medical health treatment services at the AllHealth Acute Care Campus. Promote efficient coordination of client care through collaborative practice and ongoing behavioral and nursing care management.

Goals and Objectives:
Provide excellent inpatient behavioral health nursing services including, but not limited to: therapeutic interventions; mental status exams; crisis assessment, intervention and management; medication administration and monitoring; and coordination of clients medication with pharmacies and pharmaceutical companies.
Provide Internal and external care coordination services to effectively manage the physical and behavioral health care needs of clients and insure seamless integration of complex services.
Insure accurate, timely documentation to meet regulatory standards and/or contractual requirements.
Demonstrate understanding of admission and discharge medical necessity criteria and ability to make appropriate admission and discharge decisions.
Actively participate and contribute within a team-based model of care to ensure integration of services and promote improved client outcomes.
Improve client satisfaction and health outcomes through direct client assessment and intervention, medication management and collaborative care delivery.
Promote positive culture of collaboration within AllHealth Network.

Duties and Responsibilities: List the duties and responsibilities of the position as simply, yet completely, as possible.
Work positively and cohesively as a member of the Acute Care Campus (ACC) team to effectively and efficiently meet the medical and behavioral health needs of clients.
Demonstrate customer service focus and good communication and professionalism with clients, co-workers and outside agency personnel in order to provide high-quality services to enhance community relationships.
Effectively respond to phone inquiries and referrals. For referrals, obtain complete, accurate admission and history information from the client, his/her family, and the referring agency or therapist within the required time frame.
Communicate effectively to establish supportive therapeutic relationships with clients in order to evaluate, screen, educate and provide therapeutic interventions and care coordination to best meet client treatment goals.
Accurately carry out the physicians orders and order clients medications as needed.
Assess and review incoming documentation for admission based on medical necessity criteria. Coordinate with Psychiatrist, Program Manager, and/or Clinical Supervisor as needed to insure that admissions are appropriate based on risk level, medical and behavioral health status, client need and financial/insurance status.
Ensure ongoing safety in the milieu through ongoing, vigilant monitoring of clients and facility environment. This includes performing client safety interventions as needed, including: de-escalation, use of the seclusion room, and use of physical or mechanical restraints following the ATU policies and procedures. The charge nurse position will direct and manage all seclusion and restraint procedures and make final decisions about the use of seclusion and restraints.
Follow infection control policies and procedures and serve as the teams consultant regarding standard precautions.
Monitor all laboratory work and consult with the medical provider (MP) when lab results are abnormal. Recommend related medication or other lab work if not ordered by the MP.
Screen clients for health issues related to the use of psychotropic medications and other medical concerns; provide education around managing medications and chronic illnesses; make referrals for ongoing care as indicated.
Skillfully observe, assess and accurately document clients mental status and progress and provide appropriate interventions and communication to other involved team members.
In charge nurse role, act in coordination with ACC management team to provide and enforce consistent structure and supervision of the treatment milieu and other clinical staff.
Provide thorough and understandable oral and written reports to staff and incoming nurse at each shift change, as well as in daily staff meetings.
Attend staff meetings and participate as an active member of the Acute Care Campus team.
Complete all required paperwork accurately, legibly, and within established timelines; meet all documentation standards for the level of care (including documentation of critical incidents and medication errors.
Follow all AllHealth Network policies and procedures as applicable to this position, including those related to confidentiality, release of information and recordkeeping.
Complete all required training as listed in Relias Learning (both online training and face-to-face training) within required timelines.
Perform other duties as required within the scope of the position and the experience, education and ability of the employee.

Key Technical Skills and Knowledge:
Education:
Registered Nurse with current Colorado license
BSN preferred

Experience:
Minimum of 2 years of related clinical nursing practice experience with diverse populations in a physical and/or behavioral health setting.
1 year in patient behavioral health experience preferred.

Skills/Knowledge:
Demonstrated ability in nursing assessment including evaluation and interpretation of medical and behavioral health information.
Experienced in nursing care management, managed care and discharge planning coordination, and the management of psychotropic medications.
Skilled in written and oral communication, decision making and problem solving skills, efficient time management with multi-tasking ability.
Excellent interpersonal skills, the ability to work independently and as part of a team; collaborating with other internal and external teams.
Ability to operate PC-based software programs including proficiency in Word, Excel and other computer based systems
Hourly Rate: $30 - $35 an hour $3 overnight shift diff
The base salary range represents the low and high end of the AllHealth Network salary range for this position. Actual salaries will vary and may be above or below the range based on various factors including but not limited to experience, education, training, merit, and the ability to embody the AllHealth Network mission and values. The range listed is just one component of AllHealth Networks total compensation package for employees. Other rewards may include short-term and long-term incentives as well as a generous benefits package detailed below.
Benefits & Perks for Employees Working 30 hours or more:
First, you would be joining on of Denvers Top Places to Work! We are honored to receive this amazing designation and we know it is recognition from our engaged staff who believe they are taken care of, listened to, and believe they are part of something bigger.
Our facility is approved by the Colorado Health Service Corps (CHSC), and we offer our employees the opportunity to participate in our Loan Repayment Program. Additionally, we provide a comprehensive compensation and benefits package which includes:
Positive, collaborative team culture
Competitive compensation structure
Medical Insurance, Dental Insurance, Basic Life and AD&D Insurance, Short- and Long-Term Disability Insurance, Flexible Spending Accounts
Retirement Savings 401k, company match up to 50% of the first 6% contributed
Excellent Paid Time Off & Paid Holidays Off
Additional Benefits
AllHealth Network is dedicated to the principles of equal employment opportunity. We prohibit unlawful discrimination against applicants or employees on the basis of age 40 and over, race, sex, color, religion, national origin, disability, marital status, gender, sexual orientation, genetic information, or any other status protected by applicable state or local law. This statement is posted on every job listing both internal and external.
80965570