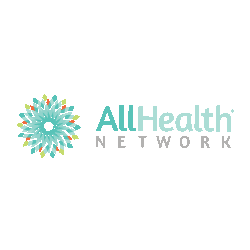 Licensed Practical Nurse-Outpatient
Littleton, CO
We are seeking 1 Part -Time (12 hours per week) LPN to be a part of our Medication Services Team at our Littleton, CO location.
This position pays between $25 - $26 an hour
Job Purpose:
Provide person-centered nursing care that supports the delivery of medical and behavioral health treatment services in the AllHealth medication services clinics; Promote efficient coordination of client care through collaborative practice and ongoing behavioral and nursing care management in order to improve care delivery and health outcomes.

Duties and Responsibilities:
Work positively and cohesively as a member of the Medication Services team to effectively and efficiently meet the needs of clients.
Communicate effectively and work positively as a liaison to other internal and external providers to optimize care coordination and integration of care.
Communicate effectively to establish supportive therapeutic relationships with clients in order to evaluate, screen, educate and provide therapeutic interventions and care coordination to best meet client treatment goals.
Perform administrative support functions for Medical Providers (in person or through telemedicine technology) which includes but is not limited to:
o performing vital signs checks
o obtaining/updating Releases of Information (ROI)
o reviewing medical records/charts
o accessing client information from state health data bases (CORHIO, PDMP, etc.)
o accurate documentation and communication of patient information
o responding to Medical Provider needs pre, during, and post client visit
Screen clients for health issues related to the use of psychotropic medications as well as other medical concerns; Provide education regarding managing chronic illnesses, and make referrals to ongoing care as needed.
Skillfully observe, assess and accurately document clients mental status and progress and provide appropriate interventions and communication to other involved team members.
In consultation with medical providers, monitor all client lab work. Consult with medical provider regarding any changes or concerns and document lab results accurately.
Triage and respond in a timely, efficient manner to client questions, concerns and needs, as well as questions and requests from external providers regarding client care and medication treatment to best support clients in using their medications safely and effectively, and in attaining their identified goals.
Positively contribute to the financial health of the organization by ensuring delivery of billable services and utilizing, monitoring and collecting data for decision making and program improvements.
Attend staff meetings and participate as an active member of the Medication Services Team.
Complete all required paperwork accurately, legibly, and within established timelines.
Follow all AllHealth Network policies and procedures.
Complete all required trainings as listed in Relias Learning (both online training and face-to-face training) within required timelines.
Perform other duties as required within the scope of the position and the experience, education and ability of the employee.

Key Technical Skills and Knowledge:
Education:
Must hold current LPN license in Colorado.

Experience:
Minimum of 2 years of related clinical nursing practice experience with diverse populations in a physical and/or behavioral health setting.


Hourly Rate: $24 - $29 an hour
The base salary range represents the low and high end of the AllHealth Network salary range for this position. Actual salaries will vary and may be above or below the range based on various factors including but not limited to experience, education, training, merit, and the ability to embody the AllHealth Network mission and values. The range listed is just one component of AllHealth Networks total compensation package for employees. Other rewards may include short-term and long-term incentives as well as a generous benefits package detailed below.
AllHealth Network is an equal opportunity employer committed to a diverse and inclusive workforce. Applicants will receive consideration for employment without regard to race, color, religion, sex (including pregnancy), age, sexual orientation, national origin, marital status, parental status, ancestry, disability, gender identity, veteran status, genetic information, other distinguishing characteristics of diversity and inclusion, or any other protected status.
80961962