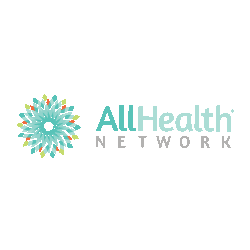 Extern - Certifications Team
Littleton, CO
Interns must be affiliated with a school during their placement with AllHealth Network. The school or its representative and AllHealth Network must have an established agreement, in writing in place regarding the terms of an interns placement prior to the start of an internship.
AllHealth Network employees are not eligible for internships while employed by the organization.
All internships are unpaid.
AllHealth Network does not employ or provide internships to current or former clients or those who have family members in treatment to avoid confidentiality concerns or conflicts of interest.
Interns may not practice in any language other than English unless she or he has passed the Human Resources approved proficiency examination.
Interns are expected to attend New Employee Orientation (NEO) as well as other required new hire and internship trainings and to complete all mandatory agency wide staff training requirements. Interns are also expected to give constructive feedback that evaluates their training and supervision experience and to be engaged in the learning process.
To participate in the development of a performance improvement plan if one is needed.
Keep track of hours as they accrue, per the requirements of their academic program
AllHealth interns are encouraged to participate in all intern group meetings, trainings, and presentations. Licensing and Internship Supervisor will inform all interns of applicable meetings.
Video and audio taping of sessions is not permitted although it may be required by some academic programs. In cases where this is a requirement for students, they should contact the Licensing and Internship Supervisor.
AllHealth Network is seeking externships for our Certifications Team.
Under the supervision of Dr. Aaron Townsend, Certifications Supervisor, our externs will support the certs team with all clients placed on a hold or outpatient certification, with or without court-ordered medications, held by AllHealth Network. The team is responsible for confirming that all legal paperwork is up-to-date in accordance with the 27-65 statute. Care Navigators coordinate with Colorado county clerks, attorneys, and hospital personnel to coordinate care. In addition, staff work diligently to ensure clients on a certification are provided resources for their mental and physical health, support a clients engagement in services, and confirm clients are receiving care necessary to keep them stable in their community.
Title and Hours required:
Certifications Team Externship
A minimum of 20 hours per week along with a 9-12 month commitment. The placement typically follows the academic year and begins in the Fall (August or September).
Minimum Qualifications and # of openings:
2nd Year Master's or Doctoral Students in Psychology or
Multiple Openings
Student Supervisor's Credential Level:
80964846