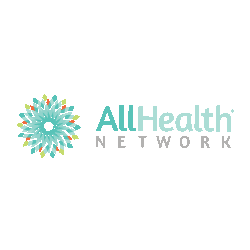 Executive Assistant
Littleton, CO
Salary: $55 - $63k annually
Job Purpose:
Responsible for supporting 2-5 members of the Senior Leadership Team through schedule management, project management, meeting logistics, and independent problem-solving.
Goals and Objectives:
Enhance leader effectiveness by providing information and advanced level administrative support
Act as point of contact between senior leadership team members and internal/external customers
As an extension of the AllHealth Network Leadership Team, represent the agency to the community in a professional manner.
Reporting Relationships:
Title of position to whom this job reports:
VP Clinical Outpatient Services (primary)
Executive Director of Substance Use Services
Executive Director of Acute Care Services
Medical Director of Acute Care Services
Duties and Responsibilities:
Provide administrative support for 2-5 Senior Leadership Team members, including but not limited to scheduling, managing routine correspondence, generating reports and presentations, screening phone calls, and compiling other documents
Provide support through research, data analysis and project management
Complete monthly provider schedules and adjustments for staff at the acute care leadership team, including coordination with LOCUMS and assistance with timecards.
Record and distribute accurate and timely minutes for meetings
Assist Senior Leaders with coordination of external meetings, business activities, and events
Coordinate training and travel arrangements and monitoring individual department training expenditures to budget
Coordinate on-Boarding activities of new leaders and staff as indicated
Order supplies, equipment and coordinate staff appreciation events
Maintain and protect operations by keeping information confidential
Contribute to team efforts by working across departments and with other executive assistants to accomplish tasks or projects
Complete all required paperwork accurately, legibly, and within established timelines
Complete special projects as requested
Follow all AllHealth Network policies and procedures
Complete all required trainings as listed in Relias Learning (both online training and face-to-face training) within required timelines
Perform other duties as required within the scope of the position and the experience, education and ability of the employee.
Key Technical Skills and Knowledge:
Associates degree required. Bachelors degree preferred
Minimum of 3 years of experience providing executive administrative support. Healthcare or nonprofit experience preferred
Excellent computer skills including advanced proficiency in MS Office (Excel, Word, PowerPoint, Lync, Visio, Outlook) and set-up of audio-visual and teleconference equipment. Typing speed at least 70 wpm. Exceptional organizational skills required
Ability to work in a fast-paced environment with competing priorities, and to proactively anticipate needs of senior leaders
Strong verbal and written communication skills required, along with excellent customer service
Ability to work independently with a high degree of accuracy and minimal supervision.
Involves some travel between AllHealth Network locations for meetings/events and for work-related errands; use of personal vehicle is required
80965746