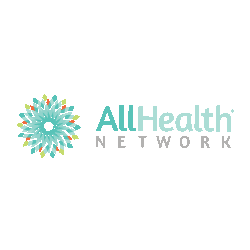 Employment Specialist - Assertive Community Treatment
Aurora, CO
This is a full-time position. Monday - Friday.
This person will work in both Centennial and Littleton, CO, must be willing to travel.
Hourly Rate: $19 - $20.50 an hour
Program Description:
ACT is an evidence-based practice, interdisciplinary team-based approach to the
provision of treatment for individuals with severe mental illness and often cooccurring substance use disorders. Therapeutic interventions focus on promoting symptom stability, increasing coping skills, social skill development and community integration. Services include wraparound care navigation to assist individuals with connection to community resources, skills training to help increase independent living, coordination of care with relevant supports, individual and family therapy,
substance use counseling, medication management, psychoeducation, peer support, and vocational services.
Job Purpose:
To champion employment as a key factor in mental health recovery by partnering with consumers, employers, mental health professionals, families, and community partners.
Goals and Objectives:
Using the evidence-based Individual Placement and Support (IPS) model vocational specialists will achieve the following goals:
Job Placement (will be monitored on a monthly basis in supervision and team meeting)
Comprehensive Career Planning as evidenced by inclusion of Supported Employment Plan in EHR
Job Coaching as evidenced by documentation in EHR
Maintenance of employer partnerships as evidenced by self-report, community logs, and progress notes
Achieve minimum service hour requirements as evidenced by dashboard
Completion of progress reports for DVR and other funding partners
Foster the integration of vocational, mental health, and rehabilitation services as evidenced by self-report and team meeting minutes
Complete documentation in a timely and professional manner as evidenced by quarterly dashboard
Perform services in the community for 65% of their work week as evidenced by quarterly dashboard
FTE will make at least 6 contacts with hiring managers per week as evidenced by community log and self-report
Duties and Responsibilities:
Responsible to assist individuals challenged by mental illness and/or substance use with learning job skills that will prepare them to enter the work force. Maintain fidelity to Individual Placement and Support (IPS) model.
Provide on-the-job training and support to assist clients with maintaining their employment. Deliver services to the individual, guided by the individual and involving families, friends, peer groups, and community supports.
Monitor symptoms, current mental status, and clinical service needs for program members and assists with connecting to those services as needed. Coordinate information with all relevant providers both internally and externally. Link individuals to case managers and benefit acquisition specialists to promote job development and successful placement.
Function as a colleague and role model working in partnership with program members and other staff in all facets of the program. Educate other colleagues about employment, education, and meaningful roles for job seekers, as central to the recovery process. Assist in maintaining employment resource materials, bulletin boards, and promoting celebration of individual successes.
Assist in building a work culture at AllHealth Network.
Document all service contacts in the community and with individuals. Develop mutually agreed upon implementation action plans with recovery focus.
Network with the business community to assist with maintaining and developing relationships to promote job development and placement for individuals. Develop community employment positions that are suitable to the needs and desires of specific individuals.
Expected to demonstrate customer service focus, good communication and professionalism with client, co-workers and outside agency personnel in order to provide high quality services and to enhance community relationships.
Complete all monthly reports and tracking of individuals enrolled in the program to meet fidelity measures. Fulfill obligations with the Department of Vocational Rehabilitation related to the number of clients served in vocational services and placed in jobs. Work collaboratively with vocational counselors on this endeavor.
Complete and follow through with financial and clinical information necessary to ensure reimbursement for services provided to consumers.
Participate in a) AllHealth Network meetings and trainings as directed, b) team meetings c) individual and group supervision d) DVR consortium meetings e) Treatment team meetings and other vocational meetings as indicated.
Participate in annual Office of Behavioral Health Fidelity Review.
Follow all AllHealth Network policies and procedures
Complete all required trainings as listed in Relias Learning (both online training and face-to-face training) within required timelines
Perform other duties as required within the scope of the position and the experience, education and ability of the employee.

Key Technical Skills and Knowledge:
Education:
Bachelors Degree
Experience:
Minimum of 2 years experience in a behavioral health or human services setting.
Experience with the following concepts preferred; supported employment, vocational rehabilitation, job coaching, job development, and career counseling.
Familiarity with recovery and trauma informed care.
Ability to use an electronic health record system.
Skills:
Ability to establish trust and build rapport with chronically mentally ill consumers, their families, or significant others.
Ability to motivate individuals and support them in work roles.
Excellent organizational and prioritization skills.
Ability to develop and maintain relationships with prospective employers to secure and promote successful job placement.
Must complete IPS training and certification as outlined by CDHS within 2 years of hire.
Must possess own transportation, have a good driving record, a valid drivers license, and proof of insurance.
80965477