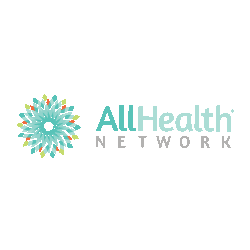 Crisis Evaluator
Sorry, this job has expired.
Littleton, CO
Location: 6509 S Santa Fe Drive, Littleton CO 80120
Schedule: Full-Time, Wed - Friday 12P - 12:30A
Pay: $20 - 25 an Hour $2 per hour shift diff when you work between 5P - 7A
The base salary range represents the low and high end of the AllHealth Network salary range for this position. Actual salaries will vary and may be above or below the range based on various factors including but not limited to experience, education, training, merit, and the ability to embody the AllHealth Network mission and values. The range listed is just one component of AllHealth Networks total compensation package for employees.
Job Purpose:
Respond to crisis calls and complete comprehensive assessments of persons whose lives are disrupted or complicated by mental illness, behavioral disturbances, substance abuse issues, or the inability to function or maintain in the community

Duties and Responsibilities:

Provide mental health crisis evaluation and safety planning for clients experiencing a crisis. Evaluations may take place at AllHealth Network locations or in the community (hospitals, emergency rooms, police stations, jails, juvenile detention facilities, courts of law, homes schools, departments of human services, etc.)
Complete intake and crisis assessments using appropriate mental health assessment and approved documentation coding
Complete screening and assessments for voluntary and emergency holds; when necessary, establish 27-65 mental health holds for clients requiring involuntary commitment
Conduct triage assessments and obtain collateral information to ensure that emergency interventions consider the context of the clients overall plan and avoid harm and re-traumatization
Navigate the treatment needs of the client and make referrals to internal and external resources as appropriate, aligning care outcomes
Assign persons in need of treatment to the appropriate outpatient program and complete and coordinate inpatient admissions
Perform professional interpretation and analysis of clinical data and assessments to formulate a service plan, a comprehensive summary of care, treatment and diagnosis, and involving the family and/or other caretakers in all aspects of client care, as appropriate
Communicate professionally and effectively with clients fund source regarding clinical recommendations and requests for authorization for levels of care requiring pre-authorization
Coordinate ongoing services with AllHealth Network and/or community agencies as appropriate
Review documentation for referrals to the Acute Treatment Unit and determine clinical appropriateness for admission
Work with the Crisis Response Team and other treatment teams to track bed availability and efficiency of admissions
Meet Office of Behavioral Health (OBH) requirements for assessment domains within an intake assessment
Provide cross-coverage and backup for Phone Crisis Counselors as needed

Key Technical Skills and Knowledge:
Education: Masters degree
Experience: Minimum of 2 years experience working in a clinical setting in the behavioral health field.
Demonstrate a high level of skill in assessment, evaluation and therapeutic engagement of diverse clients; use of evidence-based counseling models and techniques that match presenting problems; good diagnostic skills and treatment/care planning; and the ability to work with clinical documentation and electronic health records (EHR).
Knowledge of DSM V and working principles of recovery and trauma-informed care in treatment planning and in direct care. Experience working with individuals and families who experience various behavioral health problems.
AllHealth Network is an equal opportunity employer committed to a diverse and inclusive workforce. Applicants will receive consideration for employment without regard to race, color, religion, sex (including pregnancy), age, sexual orientation, national origin, marital status, parental status, ancestry, disability, gender identity, veteran status, genetic information, other distinguishing characteristics of diversity and inclusion, or any other protected status.
80966379