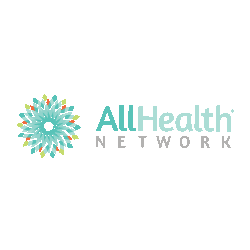 Behavioral Health Clinician I
Littleton, CO
Schedule: Monday - Friday
Pay: $43,000- $49,000, Based on experience
Location: Englewood, Littleton, Parker, Highlands Ranch and Castle Rock
Advancement: Internal mobility and professional education opportunities
Great Benefits Package

First, you would be joining on of Denvers Top Places to Work! We are honored to receive this amazing designation and we know it is recognition from our engaged staff who believe they are taken care of, listened to, and believe they are part of something bigger.

Our facility is approved by the Colorado Health Service Corps (CHSC), and we offer our employees the opportunity to participate in our Loan Repayment Program. Additionally, we provide a comprehensive compensation and benefits package which includes:

Positive, collaborative team culture
Competitive compensation structure
Medical Insurance, Dental Insurance, Basic Life and AD&D Insurance, Short- and Long-Term Disability Insurance, Flexible Spending Accounts
Retirement Savings 401k, company match up to 50% of the first 6% contributed
Excellent Paid Time Off & Paid Holidays Off
Additional Benefits

AllHealth Network is dedicated to the principles of equal employment opportunity. We prohibit unlawful discrimination against applicants or employees on the basis of age 40 and over, race, sex, color, religion, national origin, disability, marital status, gender, sexual orientation, genetic information, or any other status protected by applicable state or local law. This statement is posted on every job listing both internal and external.
About the Position
Are you fresh out of school and looking to start your career as a therapist? AllHealth Network is looking for inexperienced therapists and fresh graduates who want to learn and grow. We have over 30 programs to choose from and different clientele to experience working with while AllHealth Network provides direct supervision for you while you work towards your full licensure.
As a therapist within this role, one's job responsibilities include:
Provide individual, group, and family mental health services for children, adults, and families
Respond professionally as you provide compassionate, proactive, evidence-based intervention for clients
Timely documentation using our Online Medical Record, Smartcare
Communicate effectively verbally and in writing, and apply general, evidence-based principles to specific conditions
51790938