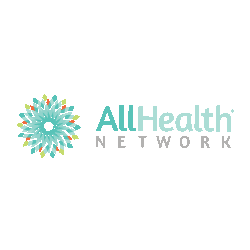 ASCENT Family Support Clinician
Sorry, this job has expired.
Littleton, CO
Schedule: Monday - Friday
Pay: $43,000- $49,000, Based on experience
Location: 5554 S Prince St, Littleton, CO 80120
Great Benefits Package

First, you would be joining on of Denvers Top Places to Work! We are honored to receive this amazing designation and we know it is recognition from our engaged staff who believe they are taken care of, listened to, and believe they are part of something bigger.

Our facility is approved by the Colorado Health Service Corps (CHSC), and we offer our employees the opportunity to participate in our Loan Repayment Program. Additionally, we provide a comprehensive compensation and benefits package which includes:

Positive, collaborative team culture
Competitive compensation structure
Medical Insurance, Dental Insurance, Basic Life and AD&D Insurance, Short- and Long-Term Disability Insurance, Flexible Spending Accounts
Retirement Savings 401k, company match up to 50% of the first 6% contributed
Excellent Paid Time Off & Paid Holidays Off
Additional Benefits

AllHealth Network is dedicated to the principles of equal employment opportunity. We prohibit unlawful discrimination against applicants or employees on the basis of age 40 and over, race, sex, color, religion, national origin, disability, marital status, gender, sexual orientation, genetic information, or any other status protected by applicable state or local law. This statement is posted on every job listing both internal and external.
About the Position
Are you fresh out of school and looking to start your career as a therapist? AllHealth Network is looking for inexperienced therapists and fresh graduates who want to learn and grow. Our Ascent team is in need of a Family Therpaist. Ascent is an evidence-based practice that uses a shared team approach to support individuals who have or continue to experience psychosis by offering assistance with early mental health intervention, symptoms stabilization, building meaningful relationships, employment, and education. Services include wraparound care navigation to assist individuals with connection to necessary community resources, skills training to help increase independent living, coordination of care with relevant supports, medication management, psychoeducation, peer support, and vocational services.
As a therapist within this role you will have be responsible for:
Assist with the completion of college/university applications, Financial Aid and Requests for Disability Assistance at the Higher Education Level and support in developing coping skills, symptom management and emotional regulation while attending school.

Assistance high school students on IEP's: Participation in IEP planning, supporting teachers with education on Psychosis and Symptom Management. Act as a liaison between family and schools. Education on Psychosis with school personnel to seek additional referrals for the program.

Family support would provide initial family intake and education to the Ascent Team. Develop and run the Multi Family Group which needs to meet monthly. Provide systems based therapy to currently 5 families. Provide ongoing education to family members on symptom management and illness education. Also to provide support with family benefits, case management and any additional therapy.
56917080